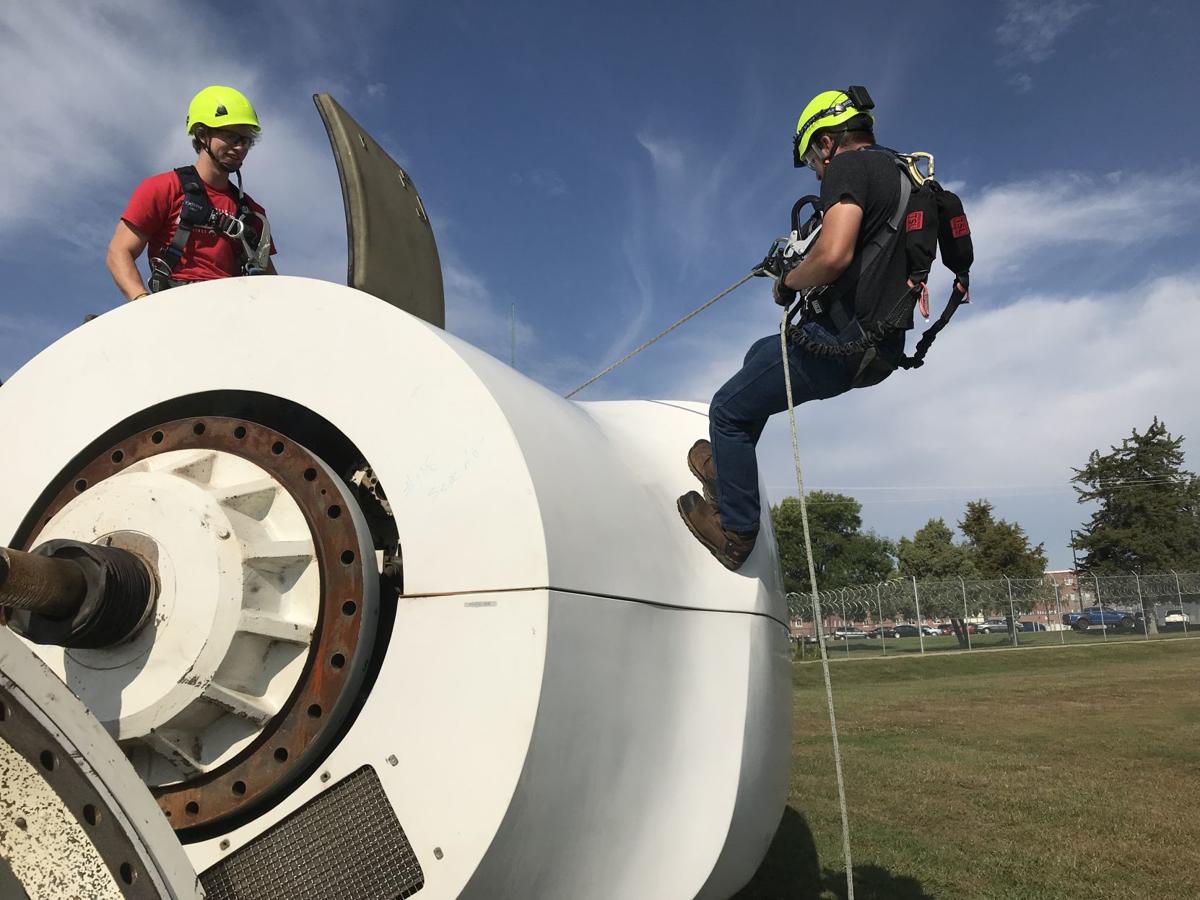 Chris Dunker, Journal Star
Editor's note: This is part of a regular series about the courses being taught at Nebraska's colleges and universities, as well as the instructors and students involved in them.
NORFOLK -- Mastering the inner-workings of a nacelle, which houses the gearbox, brakes and generator that makes a wind turbine a wind turbine, will come in time and practice.
First, students in Northeast Community College's wind energy program must master gravity.
Dressed in hard hats and harnesses, the dozen or so future wind turbine technicians practice rappelling off the side of a decommissioned nacelle donated to the college program from NextEra Energy.
Unlike the 71 turbines of the Sholes Wind Farm about 30 miles north of the Norfolk campus, Northeast's newest wind energy lab puts the students about 10 feet off the ground.
To those without experience in a controlled vertical descent, however, mastering the technique can be challenging. Boots slip on the nacelle casing, and students roll and pitch on their first tries.
"It's all about setting your weight back and trusting your equipment," said Alex Junck, of Sioux City, Iowa. "You also have to bend your knees a little. A lot of people stand up too tall and put their weight on their toes."