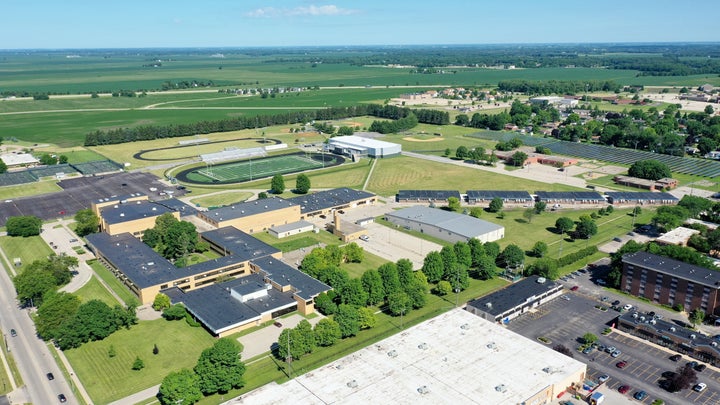 By Amanda Schupak
On the campus of Galesburg High School in Northwestern Illinois, there is a football field, a track, eight tennis courts, two baseball and two softball diamonds, and an acre of photovoltaic panels capable of generating nearly 1.8 million kilowatt-hours of electricity per year.
The array will knock at least $40,000 off the school's energy bill over the next few years, and superintendent John Asplund expects the number to go up after that. At a time when the coronavirus threatens not just school administrators' ability to bring kids into the classroom but also their latitude to keep teachers and assistants employed, energy savings could translate to saved jobs.
"Some say they haven't gotten into [solar] because it seems too good to be true," said Asplund, whose district includes five other schools, three of which have their own new solar arrays. "But it really is true. You can save a lot of money ... and you can help the environment."
Galesburg High School is one of dozens of schools around the state and some 5,500 schools across the country now producing their own solar electricity, making a strong case for turning schools into power stations. On top of the cost savings (which, in the case of public schools, goes back to taxpayers), adopting solar in schools has the benefit of bringing the technology to areas that might not otherwise have much exposure to renewables, and provides the perfect opportunity for teaching the next generation about green energy.